Details

ROG Strix Impact II Electro Punk is an ambidextrous, ergonomic gaming mouse featuring 6,200 dpi optical sensor, lightweight design and Aura Sync RGB lighting
Lightweight build and ambidextrous ergonomics co-designed with pro gamers for optimal performance.
Pivoted button mechanism for fast response and accurate performance, accompanied by a clean, tactile feel.
Fast, smooth and flexible glides with lightweight, soft-rubber cable.
6,200 dpi optical sensor with four-level DPI switch for sensitivity adjustment.
On-the-fly DPI button for effortless accuracy adjustments.
Exclusive push-fit switch socket design to easily vary click resistance and extend the lifespan of the mouse.
ASUS Aura RGB illumination and compatibility with the Aura Sync ecosystem.
ROG Strix Impact II Electro Punk is a lightweight, ambidextrous gaming mouse that delivers smooth action and superb flexibility. It features pivoted buttons and a soft-rubber cable for fast, tactile clicks and unhindered glides. There's also a 6,200 dpi sensor for pinpoint accuracy. As well, Impact II Electro Punk is equipped with an exclusive, push-fit switch socket design to extend its lifespan, a four-level adjustable DPI switch that makes it easy to vary sensitivity to match the way you play, and a semi-transparent cover for a final touch of style.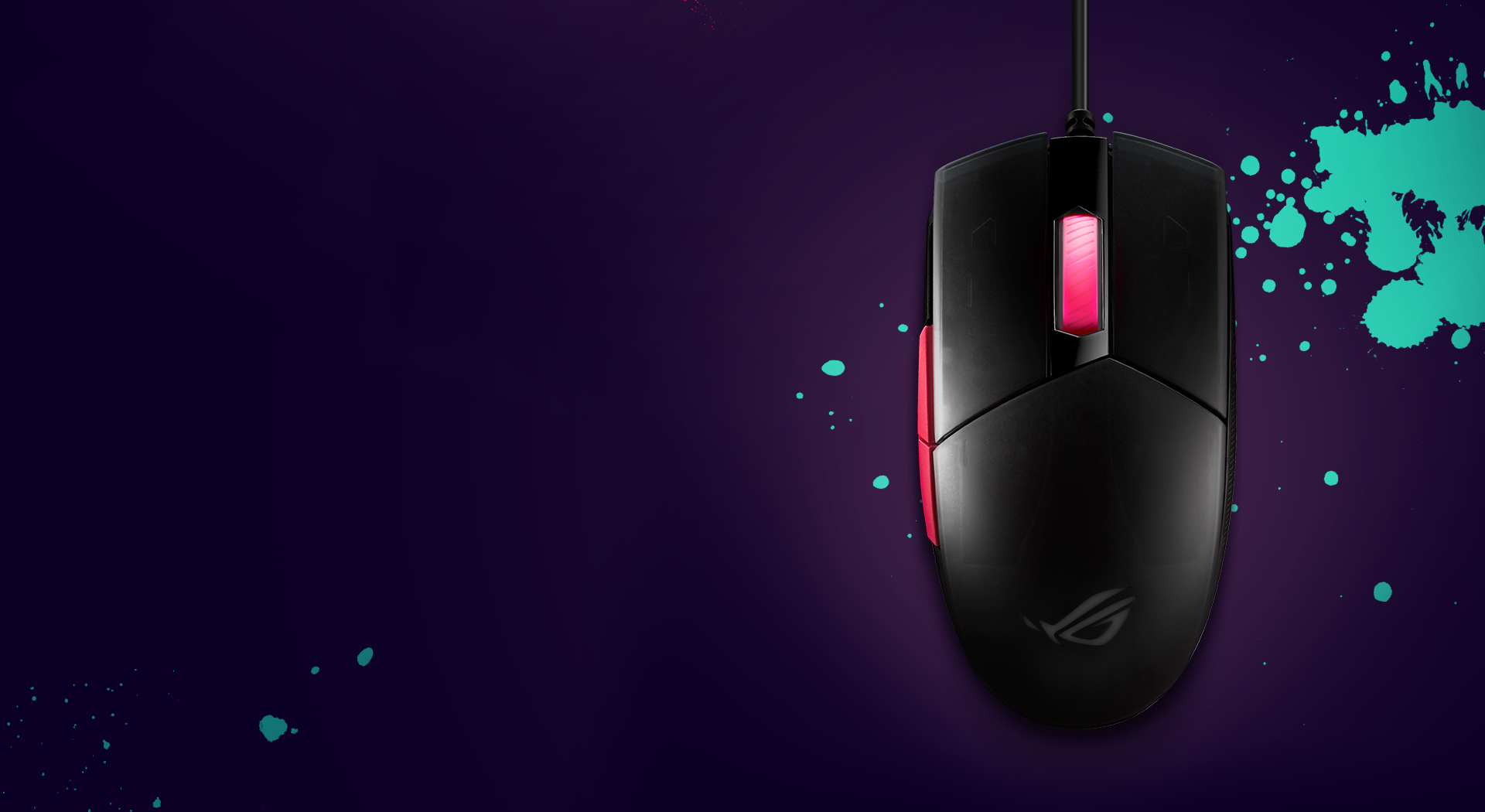 Aura Sync RGB Lighting
ROG Strix Impact II Electro Punk shines from top to tail, with Aura RGB lighting integrated into the logo, scroll wheel and front – with the leading LEDs projecting forward like headlights to illuminate your battlefield. The lighting can be customized using a near-endless spectrum of colors and a range of dynamic effects, and up to three profiles can be stored on board to take your preferences anywhere.