Logitech MX Mechanical Wireless Keyboard - Graphite
Description
ULTRA FLUID MECHANICAL TYPING
Low-profile mechanical switches deliver a next-level typing feel. 
Ultra-precise and stable switches offer deep and reassuring key travel – in a low-profile form factor. Your fingers glide effortlessly across the matte surface of the keys – and dual color keycaps make it easy to orient your fingers and stay in your flow.
YOUR SET-UP. YOUR CHOICE.
Choose between the full-size MX Mechanical that features an integrated numpad or the space-saving minimalist MX Mechanical Mini. Both keyboards are crafted with an aluminum top case for ultimate stability and style.
UNIQUE SWITCH TYPES
Choose the mechanical switch type that matches your style and preference of feel. MX Mechanical and MX Mechanical Mini are outfitted with one of three switches that each have a distinct feel and sound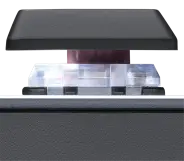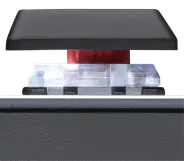 TACTILE QUIET                               LINEAR
MULTI DEVICE. MULTI OS.
Easily pair via Bluetooth® Low Energy or the included Logi Bolt USB Receiver with up to three devices and switch between them at the push of a button.
Both mechanical keyboards have a dual key layout that is optimized for both Mac and Windows users and are compatible with all major operating systems – no tricky setup or tweaking required.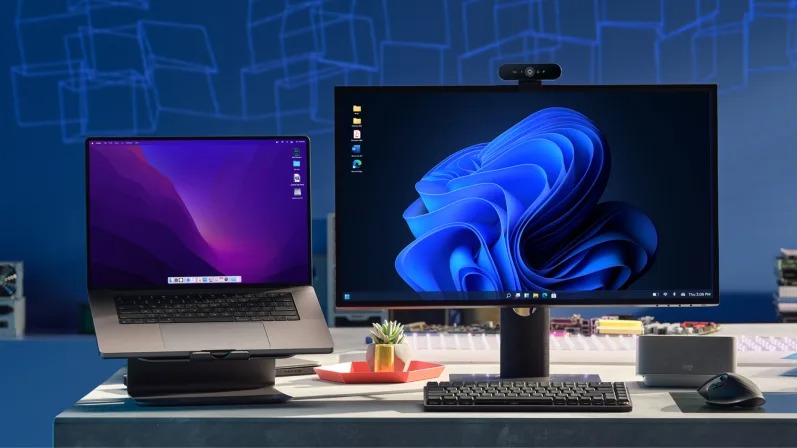 OPTIONS ARE A MAJOR PLUS
Customize your keyboard, check battery life, select backlighting effects, change Fn key functions, and assign app-specific profiles in the improved and easier-to-use-than-ever Logi Options+.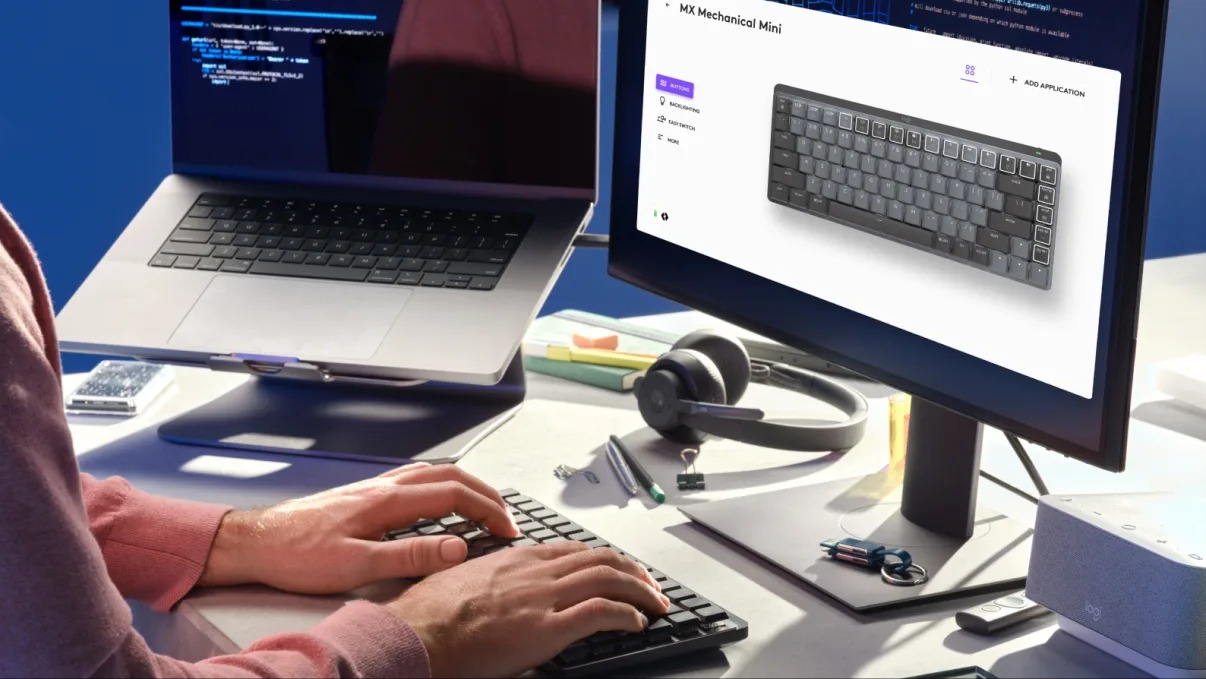 COUNTLESS CUSTOMIZATIONS
Logi Options+ allows you to customize the entire F-row to any function you need.
Easily switch the F-row priority between regular F-key functions, special functions, or personal app-specific customizations.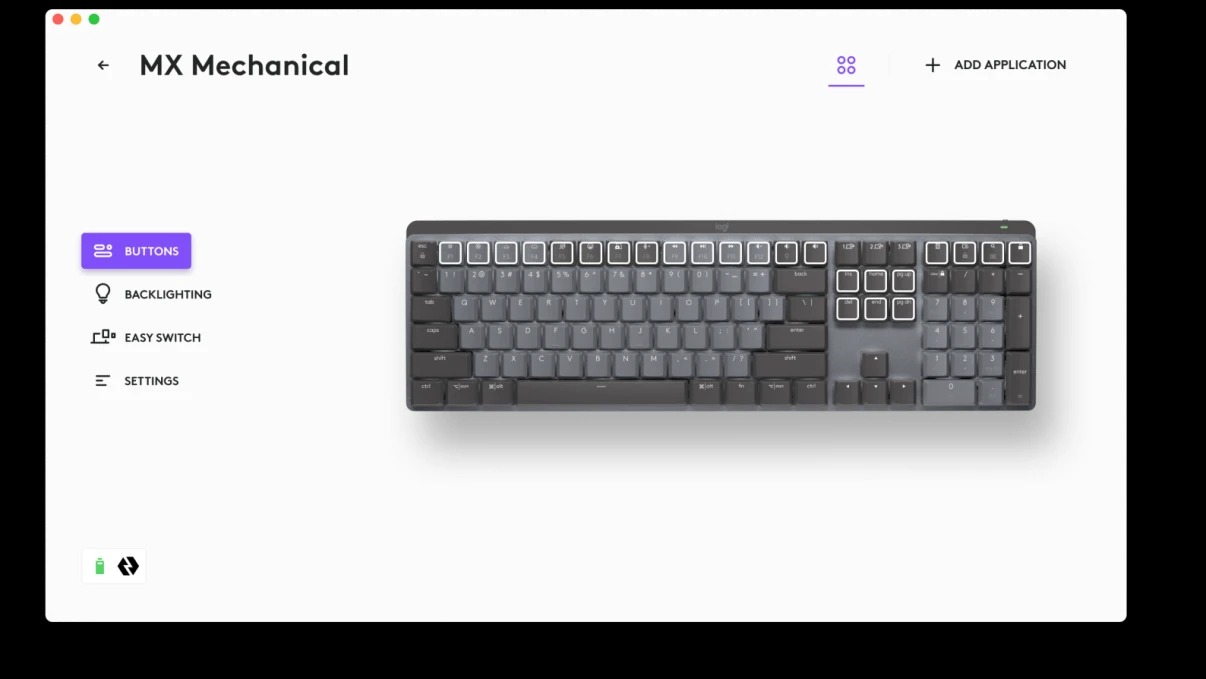 WORK SEAMLESSLY
Installing Logi Options+ software enables Logitech Flow when paired with an MX mouse. Your MX keyboard follows your mouse through devices, allowing you to control multiple computers, in multiple operating systems, in one fluid workflow.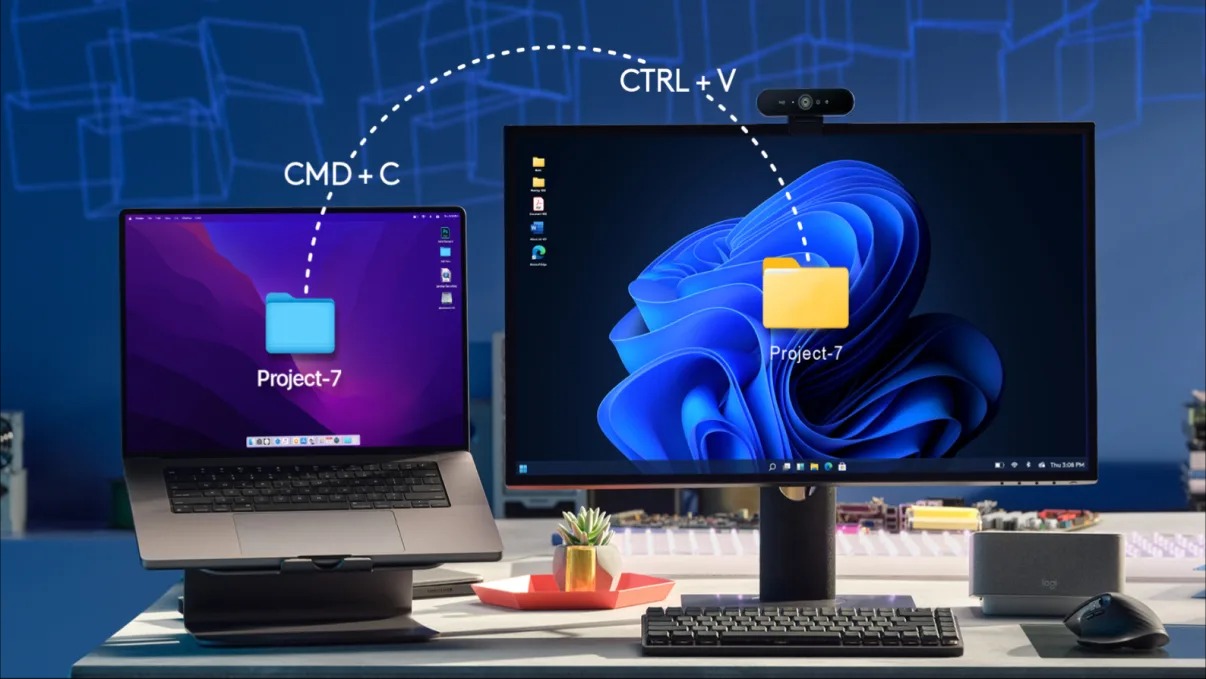 CHARGE QUICKLY, CONNECT INSTANTLY.
MX Mechanical keyboards stay powered up to 15 days on a full charge – or up to 10 months with backlighting turned off. Just one quick 15 minute charge using the included USB-C cable powers a full day of non-stop performance.
Both mechanical keyboards are compatible with all major operating systems. right out of the box. Easily pair and switch between up to three devices with a tap of a button via Bluetooth Low Energy or the included Logi Bolt USB Receiver.
15 DAYS ON FULL CHARGE
UP TO 10 MONTHS WITH BACKLIGHTING TURNED OFF


Dimensions
MX MECHANICAL
Height: 1.02 in (26.10mm), including keycaps
Width: 17.08 in (433.85 mm)
Depth: 5.17 in (131.55 mm)
Weight: 29.20 oz (828 g)
MX MECHANICAL MINI
Height: 1.02 in (26.10mm), including keycaps
Width: 12.30 in (312.60mm)
Depth: 5.17 in (131.55 mm)
Weight: 21.58 oz (612g)
Logi Bolt Receiver (included in both)
Height: 0.72 in (18.4 mm)
Width: 0.57 in (14.4 mm)
Depth: 0.26 in (6.6 mm)
Weight: 0.07 oz (2 g)
Technical Specifications
Connect via Bluetooth or Logi Bolt 
Easy-switch: connect up to 3 devices and switch between them
Hand proximity sensor activated backlighting
Auto-adjust ambient light sensor
10m wireless range 
USB-C rechargeable: up to 15 days or up to 10 months with backlighting off 
On/Off power switch
Caps Lock and Battery indication
Compatible with Logitech Flow enabled mouse
MX Mechanical is compatible with MX Palm Rest
Battery: Rechargeable Li-Po (1500 mAh) battery
Optional software: Logi Options+ and Logitech Flow
ATTENTION: FileVault might be enabled on your macOS computer, which could prevent you from entering your password at start or reboot when connected to Bluetooth. In this case, use Logi Bolt USB Receiver
Sustainability
Graphite plastics
MX MECHANICAL: 45% post-consumer recycled material 
MX MECHANICAL MINI: 47% post-consumer recycled material 
Topcase: Low Carbon Aluminum
Paper Packaging: FSC™ - certified
Certified Carbon neutral
In Package
Keyboard
Logi Bolt receiver
USB-C charging cable (USB-A to USB-C)
User documentation